Reflections on Repentance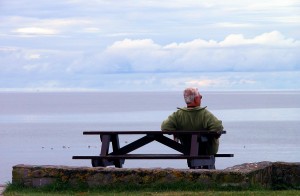 Tim Keller was quoted on Twitter the other day (March 6, 2012), and it immediately grabbed my attention. He stated, "Fear-based repentance makes us hate ourselves. Joy-based repentance makes us hate sin." Simple, brilliant and true.
This has given me much to think about and pray about, the effect of which are some musings that amplify, from my vantage point, Tim's statement. Consider the following; I'm interested in any feedback.
| | |
| --- | --- |
| FEAR-BASED REPENTANCE | JOY-BASED REPENTANCE |
| Responds to condemnation | Responds to conviction |
| Is largely about "CYA" | Is largely about "See the lies!" |
| Wants to blame God, even if such blame is never spoken | Wants to agree with God |
| Is about self-pity and defensiveness | Is about a godly sorrow |
| Leads to "sin-management" | Leads to "soul-rest" |
| Is "me-centered" | Is "Christ-centered" |
| Fears repeated failure | Is confident in Holy Spirit's care |
| Flesh | Spirit |
| Law | Freedom |
| I grovel before God | I glorify God |
| Hardness of heart | Tenderness of heart |
| Confusion | Peace |
| Clamor | Quiet |
| Shame | Honor |
| Guilt | Grace |
| Fear | Power |
| Filth | Purity |
| See me | See God |
| Failure | Father |
| Cowering | Courage |
| Regret | Remorse |
| Fig Leaves | Skins that Cover |
| Hide from God | Hide in God |
| Concerned I've hurt myself or reputation | Concerned I've hurt God and his reputation |