UPDATE (APRIL 2, 2010): God heard our prayers. The community saw the waters rise to potentially disastrous heights, but God's hand kept it from rising higher, God's wisdom empowered our leaders to help us prepare well, and God's mercy fell upon us all, granting us strength, courage, stamina, and patience. Our community came together prior to the crest this year to implore God for mercy and grace. Being a good Father he heard the pleas of his penitent children and responded. We prepare like it all depends upon us . . . throwing sandbags and filling up generators with fuel and manning sump pumps and walking clay dike. But we pray knowing it all depends ultimately on the benevolent God whose grace is sufficient for every need.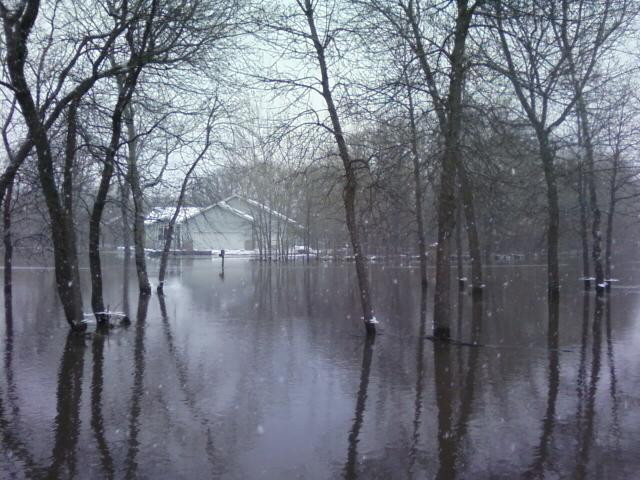 Prayers are so appreciated for the Fargo-Moorhead community, as the Red River makes its annual pilgrimage to some great height, this one, this year, projected to be three feet below last year's record-crushing reach of 40.8 feet. God is ever-merciful. And though the entire community seems far more relaxed this year, people are still fighting like mad to prepare for the worst. In Oakport Township where I live the Army Corp of Engineers is just completing nearly five miles of temporary clay dikes to fend off the threatening flood.
Click here for an excellent article on the activity and spirit within Oakport Township, presented by Minnesota Public Radio.
Fascinating updates regarding the Red River's progress may be found here.