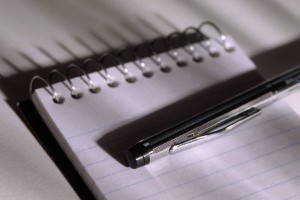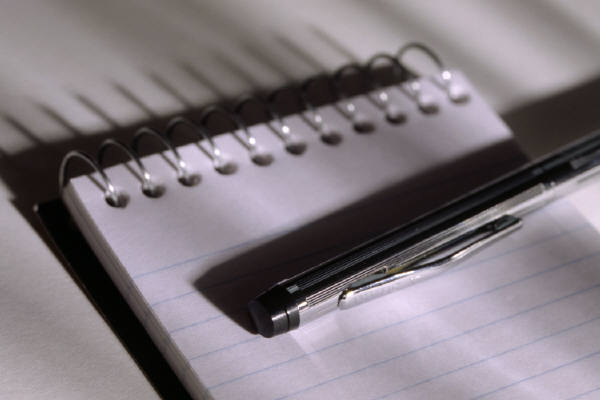 "Write This Down…" provides a restatement of selected points or observations from various teaching venues at which Pastor Matthew speaks. The following material is from Pastor Matthew's sermon entitled, "Trust God Completely!", part of the series called "Momentum," the weekend of November 7, 2010 at Bethel Church:
Momentum is a strategic partnership Bethel Church has with our friend Dave Ramsey and Financial Peace University. With hundreds of Bethel families experiencing Financial Peace University, it seems appropriate to highlight each weekend God's wisdom regarding financial maturity. And among the handful of things we might learn from the Scriptures, the first and perhaps most important is that we must trust God completely!
Philippians 4:10-13 reinforces this truth for us. In this passage the Apostle Paul is in prison, and yet, though stripped of every human comfort, he can say with confidence and joy that he is "content" (Philippians 4:11). What a great role model for all of us, particularly in a world that robs us of contentment, always trying to sell us something—telling us that we need to buy whatever product right now or we will be inadequate. Indeed, a thorough reading of Paul's words brings to mind three realities:
Reality one is that contentment comes by employing God's wisdom rather than worldly wisdom. When I am in financial crisis I will turn to God and not simply pull out my American Express. I will seek God's counsel for the long-term, remembering the words of Proverbs 21:20, in which place I learn that I should save, and that I am fool if I don't. This is a demonstration of trust in Him. Saving resources is wise, and lessens my fear and lack later.
Reality two is that contentment comes by being thankful in all circumstances, much like Paul clearly was though he was in prison. It is me choosing to accept what I have as a gift from God, not dramatizing the perceived inadequacies of what I have been given. Taking time to reflect upon all of God's riches in my life—family, friends, vocation, etc.—these are appropriate things for which to be grateful.
Reality three is that contentment comes by giving generously in all circumstances. It feels good to give, causes me to take my eyes off of myself and my circumstances, and leverage the resources I do have for the well-being of others. Tithing builds up the Church and reminds me that God owns it all (cp. Psalm 24:1). Giving to charity enables others to experience joy and peace—soul-rest.
Contentment is hated by our world today; our world robs us of contentment. A lifestyle marked by contentment means one is focused on long-term solutions even in the midst of short-term discomforts; one has learned to say "no" and to save up and to live a "vision-for-the-future-lifestyle." But the world forces us to live by short-term solutions, buying whatever now, even if we have no real resources, creating for us all kinds of long-term problems.
But contentment brings us soul-rest, or, as author Gary Thomas puts it in his book Authentic Faith, satisfaction, peace, and assurance of well-being cultivated by right decisions.
Do you have "soul-rest"? Is your life marked by contentment . . . or chaos?