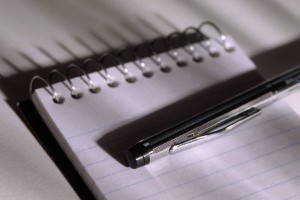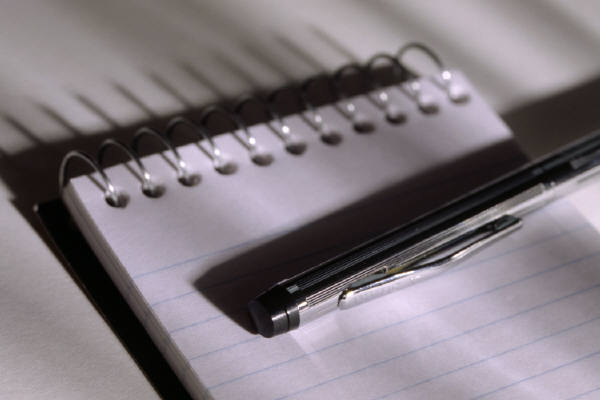 "Write This Down…" provides a restatement of selected points or observations from various teaching venues at which Pastor Matthew speaks. The following material is from Pastor Matthew's messages at the men's retreat for West Park Baptist Church at Fort Bluff Camp in Dayton, Tennessee, October 7-9, 2010:
Too many of us men come to that place in life when the stitching comes out of everything that is comfortable, when what we know as familiar and safe goes awry, and our dreams, expectations, and sense of personal security falls apart. At that point we begin to scramble to make our lives work. And typically we scramble the wrong way.
Peter and his friends are a good example of a group of men who experienced this journey. John 21:2 and following share the story of how Peter and the guys, finding their situation with Jesus to be radically different than what they had previously known, start scrambling to make life work. All of us do this when the stitching comes out of our comfortable lives. For Peter and his friends it was a return to the world of fishing, what they knew, something to help them find purpose and identity. But it wasn't sufficient for them. In reality their hearts were dark (John 21:3) and they were coming up empty-handed.
But when Jesus confronts them (John 21:4) we see light return to them, and we find that under his direction they begin to find their empty hands made full. And that is typical of the Master. We will always come up empty-handed unless Jesus is allowed to speak into our circumstances. Here he does, and the reward is great. The men catch dozens of fish, proving that with Jesus they may be satisfied.
But that wasn't enough. Jesus didn't simply stop there. He went on to deeper things. So it is when Peter runs from the boat, through the water, to the shore, he is confronted by Jesus at a charcoal fire. Of course, the last time Peter was at a charcoal fire he denied Jesus. He failed. But at this charcoal fire we find Jesus wanting to breathe healing into Peter's heart. And despite Peter's attempt to curry favor with Jesus (running to get the fish, as if his work might please the Lord), Jesus is unrelenting in simply loving and serving and, by implication, offering grace and forgiveness to Peter.
And the result. Peter discovers that when the stitching in his life comes apart he need not scramble to make his life work and to find identity in old patterns. He simply learns that his purpose is found in being loved by Jesus and in loving Jesus back. And the rich fruit of this love is that the lambs and sheep in Peter's life benefit from that love, like fresh water pouring over the brim of a large cup. Herein is identity, herein is peace, herein is true purpose.