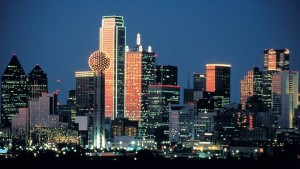 Well . . . we're really committed now! As of yesterday morning about 9 AM, Christa and I are have officially sold our home in Dallas, Texas. How good God has been! The house has been on the market since July 2008, and we finally sold it this week. Frankly, I'm numb.
But the Master has taught us a lot about ourselves. Like what our limitations are. I mean, we really, really struggled at times during these months. With thousands of dollars heading straight out the door, month after month, for a home in which we're not even living; at times the despair has been more overwhelming than I can even articulate. And add to that the questions of people, and of course our own questions, about whether we had really understood God's call. "Maybe God didn't really intend for you to come to North Dakota," the statements would come. As they say here: Uffda!
But God has proven faithful. He sustained us in surprising ways by means of loving people, unexpected gifts, His marvelous Love Letter called the Bible, and even chaotic events such as successive blizzards and a record-breaking flood. He used these things to reinforce His call upon us, cause us to sink our roots more deeply into the soils of the Red River Valley, and stiffen our spines for His glory.
This is home. And now it feels even more like it because that one tightly-woven string to Texas has now been cut. Lord willing, early next week we'll close on our home here in Oakport (a little hamlet just outside of Fargo-Moorhead).