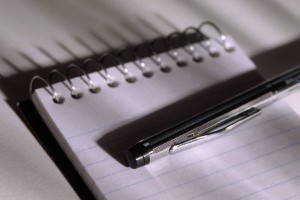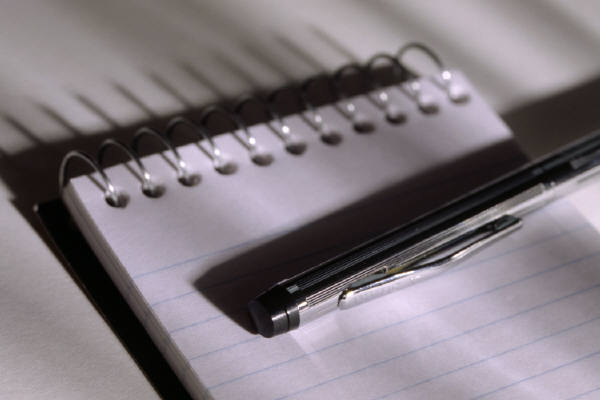 "Write This Down…" provides a restatement of selected points or observations from various teaching venues at which Pastor Matthew speaks. The following material is from Pastor Matthew's sermon entitled, "Our Financial Peace Declaration", part of the series called "Momentum," the weekend of December 12, 2010 at Bethel Church:
Proverbs 16:3 challenges us with the reality that if we commit our work to the Lord he will establish our plans. With that in mind, we want to capture the spirit of the entire Momentum series in a set of important commitments on which we can build. They are as follow:
Commitment #1: I will acknowledge that 100% of my resources belong to God. Psalm 24:1 reminds us that God owns everything. It is ALL his!
Commitment #2: I will assign every dollar a name, and spend my money on paper, on purpose, before the month begins. Luke 14:28 invites us to consider the power of counting the cost before we commit financially so that we may finish well.
Commitment #3: I will eliminate all debt from my life and live debt free from now on. Proverbs 22:7 aptly reminds us that the borrower is a slave to the lender.
Commitment #4: I will train my children to handle money God's way. Proverbs 22:6 tells us that if we train a child in the way in which he or she should go, then when the child is old he or she will not depart from that way. We want to give our children a new kind of normal in which they find freedom and generosity to be their default.
Commitment #5: I will save and invest my money, building wealth slowly through consistent, wise decisions. Ecclesiastes 11:2 urges us to invest and diversify in ways that allow us to be ready for troubled days. Joseph did this for the nation of Egypt as it anticipated a great famine, and they were ultimately able to bless the world during a tough time.
Commitment #6: I will give a tithe of my income back to God, trusting Him to meet my daily needs. Malachi 3:10 finds God charging us to "test" him in this area. Psalm 96:3 reminds us that we must declare God's glory among the nations. Investing God's resources into God's mission is the sum of stewardship, and leverages who we are as disciples for eternal purposes.
For more on how you can live like no one else so that later you can live like no one else, check out Dave Ramsey and his Financial Peace University. Also, you can sign-up for Financial Peace University at Bethel Church.