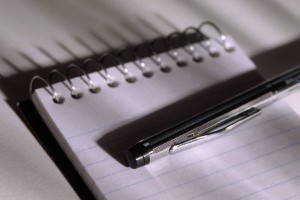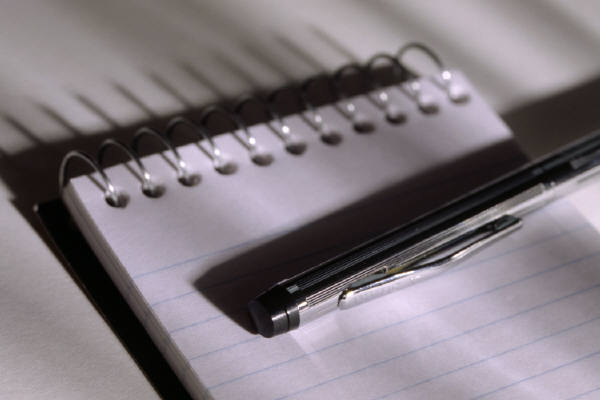 "Write This Down…" provides a restatement of selected points or observations from various teaching venues at which Pastor Matthew speaks. The following material is from Pastor Matthew's sermon entitled, "One Man Can Make a Difference", part of the sermon series "Memoirs of an Ancient Prophet: A Study of the Book of Daniel," presented the weekend of January 2, 2011, at Bethel Church:
The year 605 BC was a pivotal year in world history, for it was at this time that the Babylonian Empire secured itself as the world's superpower, having defeated the Egyptians and their king, Neco II, in the Battle of Carchemish. The man who lead the Babylonian victory was Nebuchadnezzar, the son of the Babylonian king Nabopolassar. Ironically, shortly after the Battle of Carchemish, Nabopolassar died, leaving Nebuchadnezzar as the new king of the new superpower.
To shore up his empire Nebuchadnezzar set his eyes on the tiny and weak Kingdom of Judah, squeezed ever-so precariously between Babylon and Egypt. Generations of idolatry and political intrigue had left Judah in decline, and this situation was not helped by its monarch at the time, a man named Jehoiachim. In the late summer to early fall of 605 BC, Nebuchadnezzar besieged Jerusalem  and had Jehoiachim brought before him in chains, along with the bulk of the noble families. When brought before him Nebuchadnezzar had Jehoiachim pay him homage, had many of the noble families executed, and took from among the nobility the brightest and best of their sons to be slaves within his own royal court. Jehoiachim was returned to Jerusalem to govern as a vassal king. A young man named Daniel, of noble birth, and his peers, were emasculated and then escorted back to Babylon to ultimately serve Nebuchadnezzar.
This new normal for Daniel and his friends was a terrifying and brutal existence. Nebuchadnezzar was determined to eradicate Daniel's Jewish heritage, seeking to make him and his friends into the ideal Babylonian servants. Part of this exercise meant the changing of their Hebrew names into Babylonian names. Hananiah, whose Hebrew name meant "YHWH has been gracious," was given the Babylonian name Shadrach, which meant "I am afraid." Mishael, whose Hebrew name meant "Who is what God is?", was given the Babylonian name Meshach, which meant "I am despised." Azariah, whose Hebrew name meant "YHWH has helped," was given the Babylonian name Abednego, which means "servant of the god Nebo." And Daniel, whose Hebrew name meant "God is my judge," was given the Babylonian name Belteshazzar, which means "Lady, protect the king!" Clearly, it was Nebuchadnezzar's desire that these men understand their place.
In this world Daniel and his friends had the choice to acquiesce to Babylonian normalcy and by so doing leave the God of their fathers, or choose to stand firm and retain their heart-faith even in the midst of the pressure. They chose the latter, resolving (Daniel 1:8) to not be defiled by the Babylonian way of life. This resolve allowed them to enjoy God's favor in the midst of the awful world in which they lived, it motivated them to stand firm in the face of death, serve as examples to their people, and provide a holy kind of influence among the Babylonians—even the kings. But it also was costly. They were often isolated and oppressed by the people around them, and Daniel, for one, had to deal regularly with the intense burden which was God's revelation to him of things to come; a blessing to be sure, but also a heavy load.
Daniel's commitment to have resolve is a model for you and me, inspiring us to join him in righteousness and model such to those around us. We too live in a world gone awry. Darkness and death dominate the landscape of our day, and the pressures to conform to ungodliness are overwhelming. But by recognizing that our souls find rest no where else but with God (cp. Psalm 62:1), we can find strength to live and finish well. After all, God is the one who has told us that he will honor those who honor him (1 Samuel 2:30). His was an act of the will, forged on the anvil of total loss and utter dependency upon God, solidified with the accountability of trusted companions, knowing it could cost him his life.
Watch Pastor Matthew's sermon entitled "One Man Can Make a Difference"