It may well have been King David's darkest hour. The security of his kingdom was unraveling around him. His own son, Absalom, was essentially taking over the empire through a bloody coup. People were deserting the king left and right, cursing him everywhere he went.
It appeared all was lost, and that David had nothing left. Until he stumbled into the modest citadel situated in the ancient community of Mahanaim. It was here that things turned around. And the reason?
A small group of friends surrounded the weary king. Carefully read the account tucked away in the midst of the Old Testament:
[quote]When David came to Mahanaim, Shobi the son of Nahash from Rabbah of the Ammonites, and Machir the son of Ammiel from Lo-debar, and Barzillai the Gileadite from Rogelim, brought beds, basins, and earthen vessels, wheat, barley, flour, parched grain, beans and lentils, honey and curds and sheep and cheese from the herd, for David and the people with him to eat, for they said, "The people are hungry and weary and thirsty in the wilderness."  (2 Samuel 17:27-29)[/quote]
As has been repeated millions of times throughout history, and perhaps even in your own life, there is power when a small group of friends gather around another. Great things happen. A difference is made. Broken hearts are mended. Weary bodies are rejuvenated. Tired minds are encouraged. Loneliness is obliterated. Consider these three important provisions that showed up with these three important men:
First, these three men brought to David critical resources. When David and his entourage fled the capital city, Jerusalem, they did so with very few provisions. They were literally fleeing for their lives as Absalom and his henchmen took over. Food, clothing, the necessities for shelter, and so much more, were desperately needed. When these three tribal chiefs arrived at Mahanaim they brought these things and more. Friends do that. They are aware of the necessities that can make a difference. And they provide.
Secondly, these three man brought to David the security of meaningful relationship. In a world where some of David's closest companions were abandoning him (his own son, Absalom; his close friend Ahithophel—see 2 Samuel 15:31, and so forth), Shobi, Machir, and Barzillai's presence was a marvelous gift. These three tribal chiefs, representing ancient groups that were not always intuitively interested in the people King David represented, had for a long time enjoyed a special relationship with Israel's king. Perhaps the status David and these men had in society was such that they needed to stick together—four ruling-class men whose circle of peers was very small. Nonetheless, it is clear from the modest tracings of these relationships back through the historical narrative of 2 Samuel that they had known each other for many years and been through a lot together. The presence of these three men in David's darkest hour was a gift beyond what words could adequately describe. David was indeed in their debt.
Thirdly, these three men brought David deep refreshment. His spirits were sufficiently lifted. We get a sense of this by peering into 2 Samuel 18:1, at which place we find, immediately on the heels of the investment these three men made, that "David mustered the men who were with him," and together they returned to the fight to restore the kingdom. Being refreshed by his friends, David was able to recommit to the mission to which God had called him—leading God's people.
There is power in small group.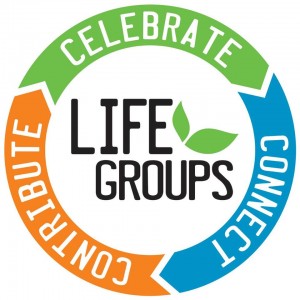 Do you have a small group of friends? Such groups are the backbone of New Hope Church. They range in size from our broader Adult Sunday Communities all the way down to one-on-one moments with trusted friends and mentors. Perhaps the most substantive and helpful groups of all are our many Life Groups, gatherings of a handful of friends committed to be there for each other as growing disciple of Christ. The goal of these is meaningful relationships centered around the person of Jesus.
If you are part of the New Hope Church family and would like to know more about our small group ministry, click here. If you are not part of the New Hope Church family, but see the value of a close-knit gathering such as written about above, then make it happen. Identify those with whom you can connect your heart. Be the one who sets the tone, willing to offer whatever resources, relationship and refreshment that may transform a life. Let it start with you.
If you do, the rewards will be lifelong!
[fblike]